Prize Winners 2018 in the Category Harpsichord

1st prize: Avinoam Shalev / 29 yrs / Israel
Studied at the Buchmann-Mehta School of Music, Tel Aviv University, with Marina Minkin and at the University of Music, Theatre and Media Hanover with Zvi Meniker; master classes with Pierre Hantaï, Bob van Asperen, Christine Schornsheim, Kenneth Weiss, Mark Kroll, John Gibbons und Gilbert Martinez; 1st International Moderation Prize in Frankfurt 2017 with the ensemble Arava; co-founder of the ensemble »Concert des Amis«, the Arava and the Lynx ensembles.


2nd prize: Andrew Rosenblum / 32 yrs / USA
Studied at the California Institute of the Arts with Patricia Mabee and at the Cleveland Institute of Music with Janina Ceaser, Peter Bennett and with Jory Vinikour; master classes with Francesco Cera and Jacques Ogg; 2nd prize at the Prague Spring International Music Competition in the category of harpsichord; active concert life in the USA and Europe; currently engaged as a répétiteur and harpsichord player for the Haymarket Opera Company Chicago and other ensembles.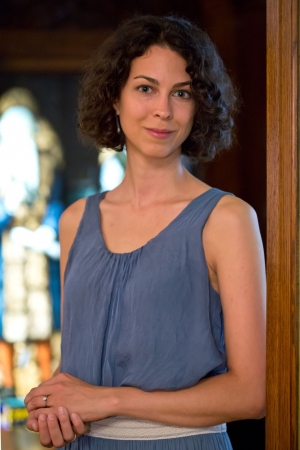 3rd prize: Anastasia Antonova / 28 yrs / Russia
Studied at the Moscow State Conservatoire »P. I. Tchaikovsky« with Olga Filippova, Alexei Lubimov and Mikhail Dubov and at the University for Music and Performing Arts in Vienna with Wolfgang Glüxam; master classes with Pierre Hantaï, Skip Sempé, Ketil Haugsand, Christine Schornsheim, Alexei Lubimov and Zvi Meniker; 1st prize at the 2017 International Spring Harpsichord Competition in Prague und 2nd prize at the International Early Music Competition Yamanashi 2016.
off